Hållbarhet, Miljö
Layer-on-layer - the best way to use functional clothing
Functional clothing is designed to make exercise and outdoor life more comfortable. For longer outdoor activities, you need clothing that wicks away sweat, keeps you warm and protects you from moisture. Perhaps it will be both hot and rainy during your run? Or is there perhaps a chance of snow during the hike? One method that works in most cases is to dress according to the classic layer-on-layer principle. Then you can quickly scale up or down, take off or put on clothes. Think like this: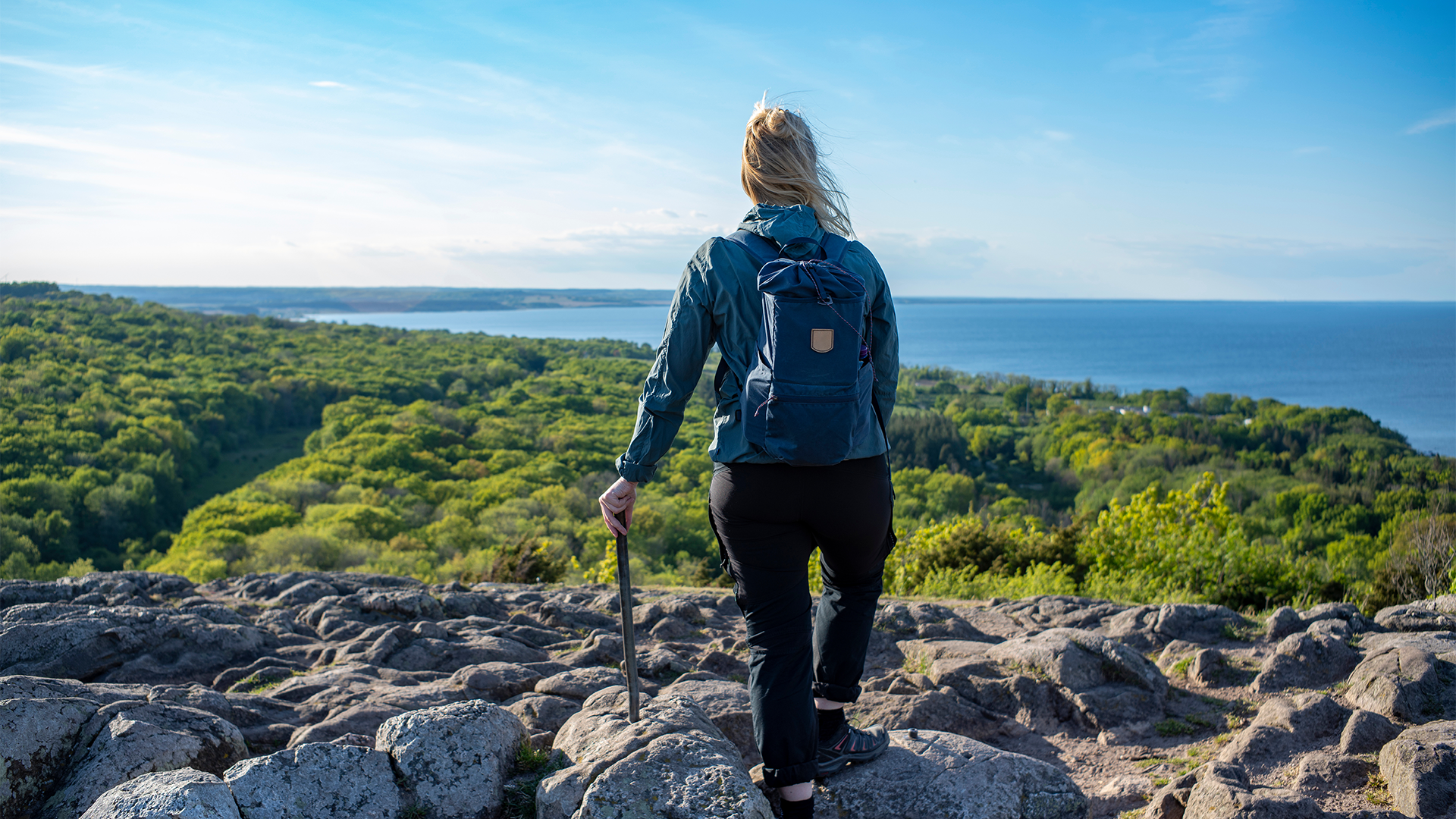 The first layer
A synthetic or wool base layer is perfect for an active day outdoors. A synthetic base layer will quickly wick away sweat when it's a bit warmer outside, and a wool base layer will help keep you warm even when it gets sweaty during the cooler months.
 

The second layer

The second layer of clothing should help to keep the body warm, but also help to wick away sweat. According to the activity to be performed, wool, fleece or other thinner synthetic garments may be an option. A classic option are shell trousers that breathe and protect against wind and moisture.
The third layer
Here the choice of garments depend on the season. During the summer, it can be a garment that resists moisture, such as various types of shell jackets with membranes, for example Goretex. When summer's heat turns to cooler temperatures, a shirt in tightly woven cotton or poplin can work. There are plenty of different types of trousers in functional fabrics that wick sweat away and keep rain out.
 


The fourth layer

Depending on the type of outdoor activity, it may be a good idea to bring an additional warm layer. A down jacket is a good option if you can fold it up and carry it in your bag. With today's technology, there are down jackets that are convenient to carry with you and that are adapted for a life on the move. Keep in mind that it is also possible to wear the down jacket under a shell jacket if it is cold and rainy at the same time.
Remember to use gloves, socks and a hat
Bring an extra pair of gloves, socks and a hat. It takes up little space and is perfect for keeping warm. Hands and feet also benefit from the layer-on-layer principle. Another tip is to always wear wool socks, they keep your feet warm even after a misstep in a marsh or puddle.
For more tips on sustainable clothing care, check out our guide In a world of textiles