Nimos drying cabinet – Best in the test!
Nimo Sensor Dryer 1700 is the best. That's according to a new review by the DIY store, Bygghemma.se, which compared drying cabinets in five different price ranges.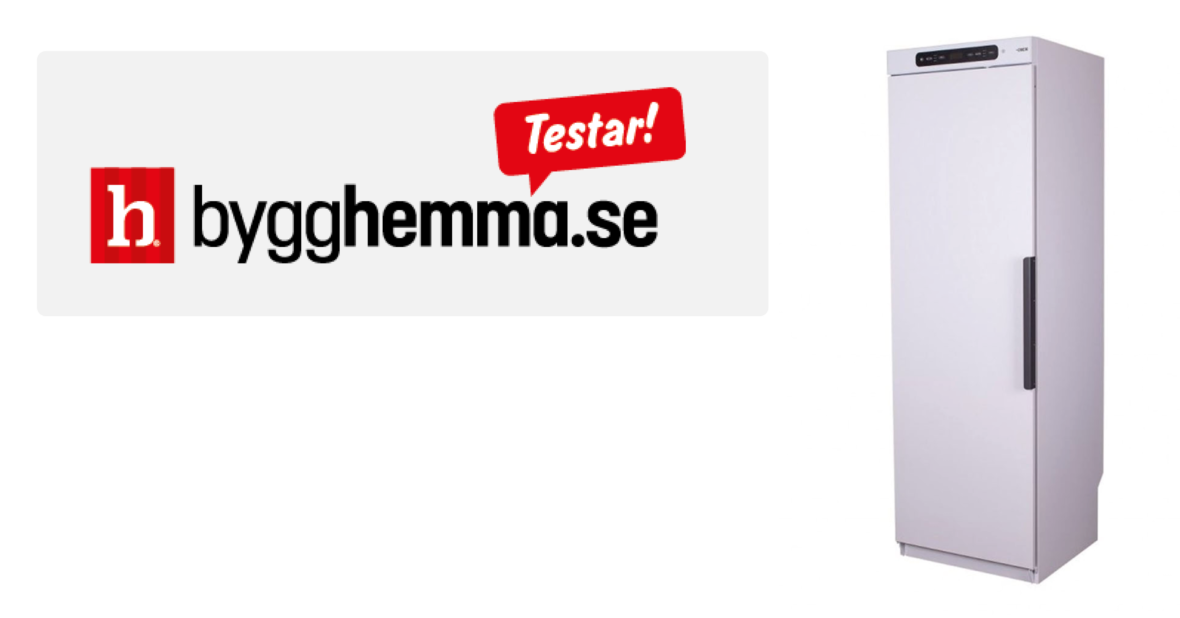 Earlier this year, one of the country's largest construction department stores, Bygghemma.se, carried out several tests to investigate which products in their range were of the highest quality. In the drying cabinet category, the jury chose to focus on price, design, functions, energy consumption, noise level and capacity.
The winner: Nimo Sensor Dryer 1700. Among five products compared, the drying cabinet performed best based on its affordability, low decibel count and economical energy consumption.
In its justification, Bygghemma writes, among other things, that the Sensor Dryer 1700 is suitable for "the large family" and "for those who are looking for a robust drying cabinet with an eco programme".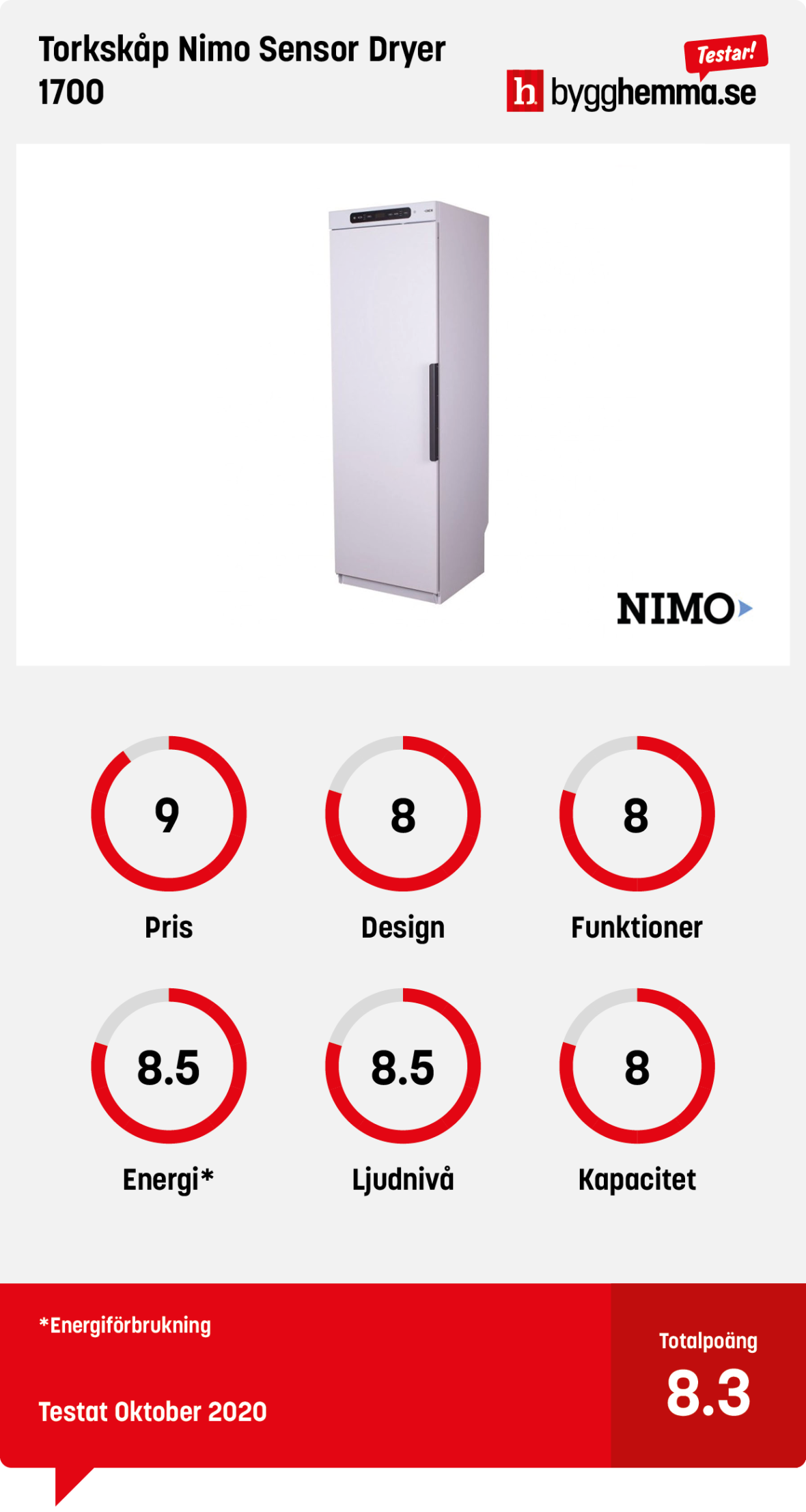 In addition to the first place, Nimo also claimed a shared second place with the Nimo Eco Dryer 2.0 HP, and also made it to a hat-trick with the Nimo Easy Dryer 1900 Extreme.