Nimo streamlines production
Nimo invests millions in production. During the autumn, the company has installed a specially ordered laser cutting machine, a handling machine and brand new software, which means increased efficiency while the factory has been able to lay the technical foundations for the future.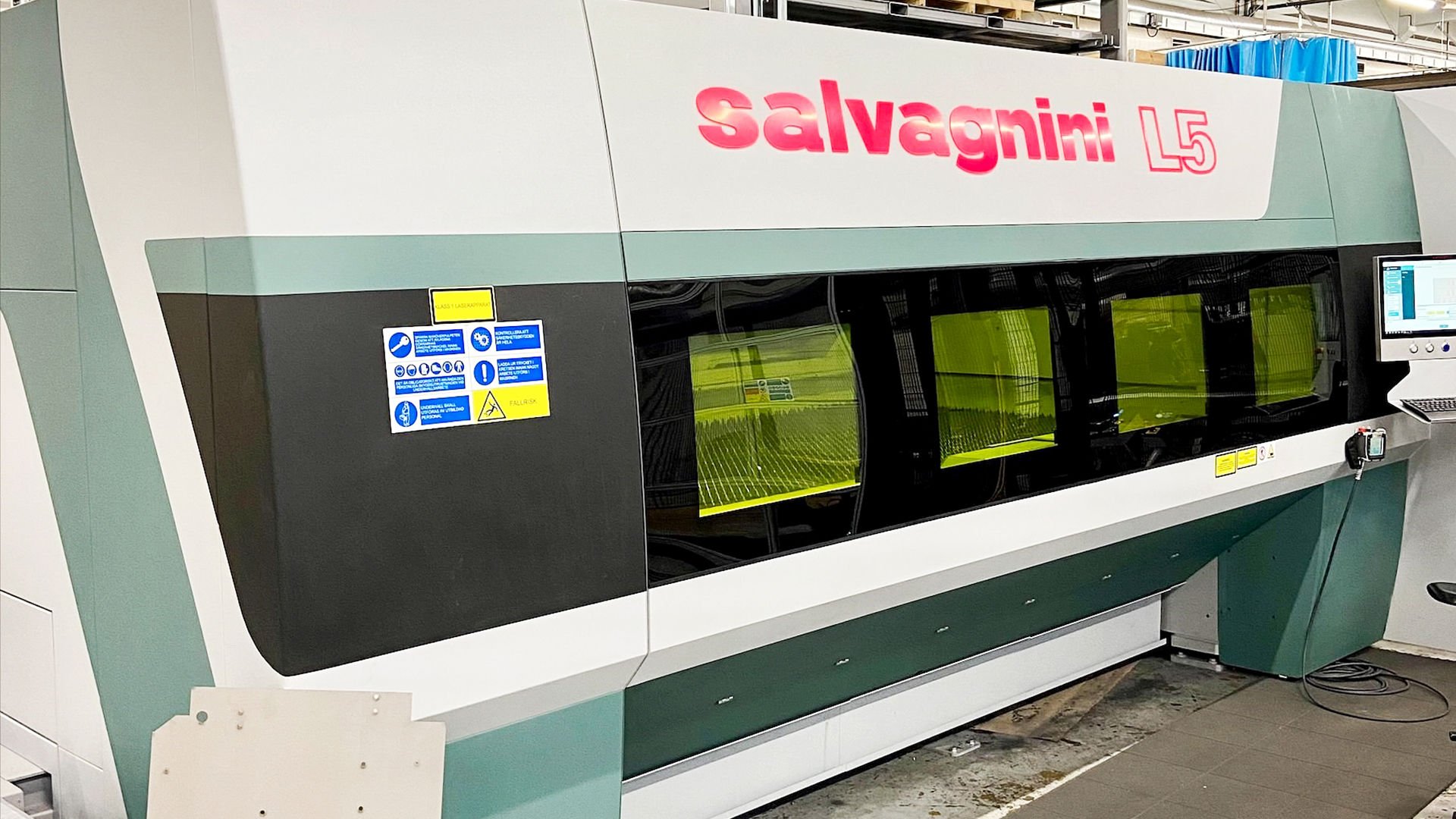 "This is an important part of our ambition to build a more efficient and automated factory," says Jonas Zachrisson, Production Manager at Nimo.
The industrial revolution has reached its fourth edition. With a focus on automation, machine learning and AI, 4.0 means more independent and efficient production.
As part of increasing efficiency and improving the handling of sheet metal, Nimo has chosen to invest millions in its factory. By installing a new laser cutting machine with fibre technology specially ordered from Italy, Production will both be able to work faster and also at a lower cost. Just like the previous laser cutter, the new one will focus on cutting thicker sheet metal parts, but will also be able to take on many of the tasks previously performed by punching machines. Thanks to its efficiency, the new investment will therefore also be able to replace one of the factory's punching machines. As a result of the upgrade, Nimo therefore expects to be able to save resources in the future in the form of both time and actual physical space.
"Since the new laser cutter is both twice as fast and also more efficient for smaller details than the previous version, we'll be able to produce more with less. What some tasks might have taken the punching machine around three minutes to complete, the laser cutter completes in ten seconds. Its operation also requires only a quarter of the energy in comparison to the previous set-up. Seeing as the laser cutter also performs work for two machines, we'll be able to free up space in the factory for further investments."
In addition to the new laser cutting machine in its production line, Nimo has chosen to install an associated handling machine, as well as to implement a completely new software for extra overview of its production.
"Previously, each sheet had to be inserted and emptied out of the laser by hand. But with the new handler, that function will now be fully automated. And with the help of the new software, we'll be able to plan for future production in a completely new way, which save on resources by means of both reduced lead times and less material waste," says Jonas Zachrisson, Production Manager at Nimo.