Patrik – Nimo's new product manager
The world's largest dryer cabinet manufacturer is growing, both in terms of international customers and new expertise. Nimo can now welcome Patrik Storm from Skövde as the new Global Product and After Market Manager.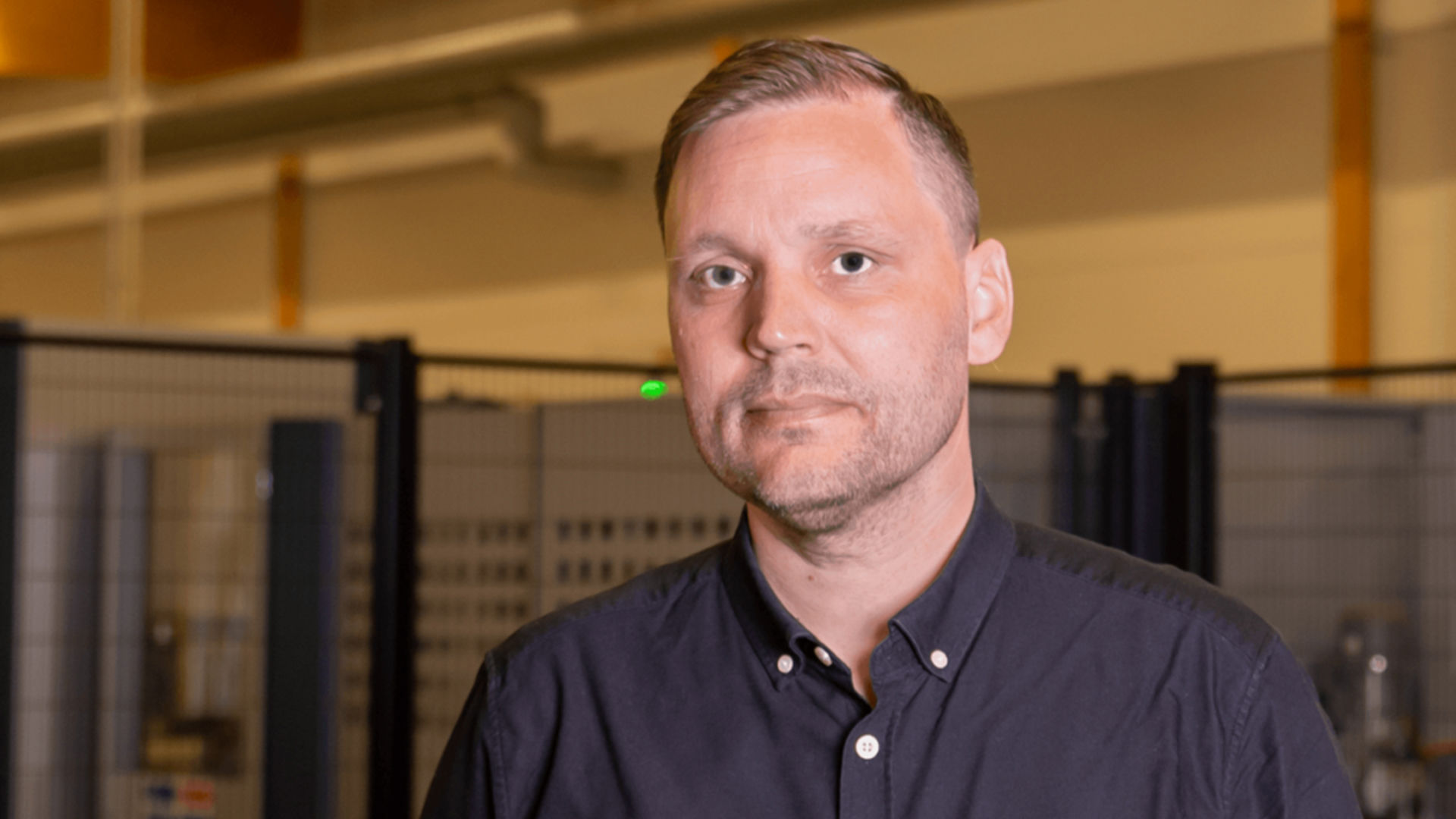 What does Global Product and After Market Manager mean?
"As a product manager, you're responsible for the product's entire life cycle, from cradle to grave. Together with other functions, we manage and further develop existing products. When it comes to new products, the first step's always to understand the market requirements and, based on that, find new business opportunities that go hand in hand with Nimo's overall strategy and business plan. A project is then started which is run and realised as a new profitable product or service."
As After Market Manager, together with my team, I'll be taking the Service Department to the next level. Our customers should feel confident selling our products and if problems arise, customers and partners should receive the support needed for solving their customers' and users' problems nice and smoothly. In this way, we strengthen Nimo as a brand, and make ourselves an attractive partner.
How did it come about that you applied to Nimo?
"I got tipped off about the position and after having done some basic research, it became quite clear that the company has an aggressive business plan and exciting visions. A strong focus on sustainability permeates the entire company, and Nimo's products have a secure place in the clothing care cycle of the future. Nimo sees great potential for growth and establishing itself in new markets. It's a journey that I'd like to be part of and contribute towards."
What sort of background do you have?
"During the last 9 years, I worked at Kinnarps AB. I worked there in the capacity of project manager and run several product development projects. I also worked as an international product manager where I was commercially responsible for the Storage product segment. Earlier in my career I worked with logistics in various forms and I also have a degree in materials management. I've also studied leadership and project management."
How has your first while at Nimo been?
"It's been busy, fun and exciting. I've met many positive and competent colleagues and am still trying to learn all their names, which is a big challenge. The first period has been a lot about talking with colleagues, customers and our partners. I've been given every opportunity to get into the projects that we have in the loop and we've discussed business plans and strategies. With all the activities that are currently underway, the company is on a journey of change that's guaranteed to lift the company several levels. The future will also ensure that Nimo is a modern and professional partner for both customers and partners. I look forward to warming up a bit here, so I can contribute a little more concretely to the change we're now in."

Patrik Storm
Age: 46
Resides in: Skövde
Family: Two children
Currently: New Global Product and After Market Manager