Great interest in the practical benefits of drying cabinets when Nimo visited the Norwegian Home Fair
Boligmesse trade fair in Oslo proved a great success for Nimo. With over 11,000 visitors, enthusiasts flocked to the Nimo stand to learn more about the benefits of drying cabinets.
"The response to our energy-efficient and user-friendly drying cabinets was extremely positive," says Maria Falk-Jonsson, Nordic Key Account Manager at Nimo.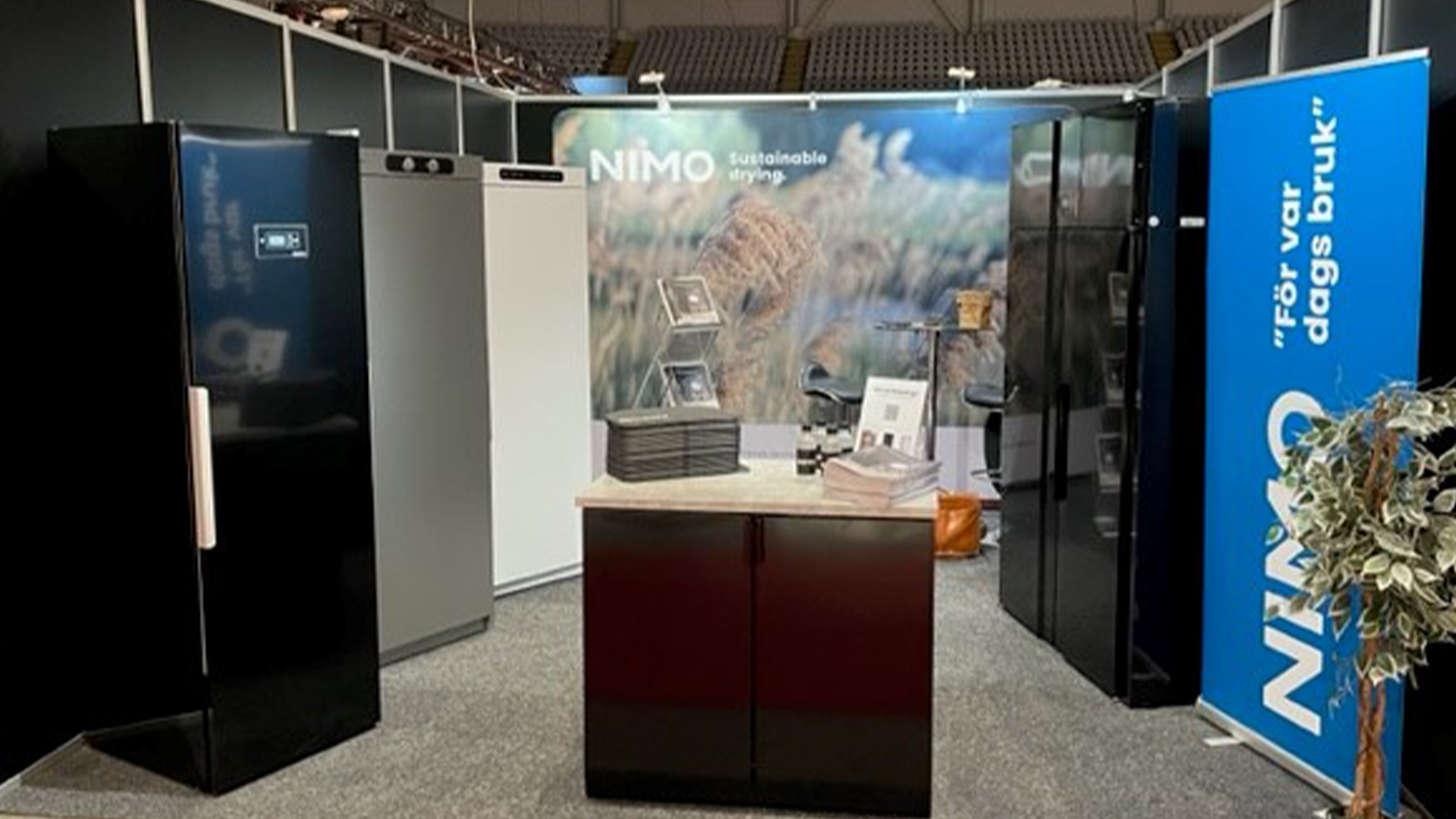 Oslo recently hosted the Boligmesse home trade fair, which brings together thousands of people for three days of tips, inspiration and great deals for their various construction and renovation projects. The fair is mainly aimed at end consumers and businesses operating in the home environment, as well as housing associations.
For Nimo, the fair was an excellent opportunity to raise awareness of drying cabinets among Norwegian end consumers and introduce its practical, sustainable and energy-efficient benefits.
"The aim was to educate and present the amazing benefits of drying cabinets, both among consumers and other fair attendees. Many were very positive about our products, and several people were already aware of what drying cabinets could do, even though it is not a very common product in Norway."
There was also a competition to win a Nimo drying cabinet of your choice.
"The competition asked participants to answer questions about the drying cabinet. The majority also answered all questions correctly, indicating that they had listened to and absorbed the information we provided. It was great fun to see so many people wanting to enter the competition," says Maria Falk-Jonsson.
As well as socialising and meeting potential customers, trade fairs are an important part of Nimo's goal to explore new markets and gradually expand its business. The Boligmesse fair has therefore been key to exploring the demand and interest of Norwegian consumers, says Rickard Hallberg, International Key Account Manager at Nimo.
"There are many uses for the drying cabinet. In the Norwegian mountain cabins, drying cabinets would definitely be an efficient and smart product. And also in schools and nurseries where parents often have to buy double sets of outdoor clothing for their children because the garments don't dry quickly enough. That's neither good from a sustainability perspective nor for the wallet, something I think many people we met at the fair also realised," says Rickard Hallberg.