Dry sustainably - increase the lifespan of your textiles
Sustainable clothing care is about how we extend the life of our clothes and how energy-efficient clothing care is. In order to raise awareness of sustainable clothing care, Nimo has been in contact with the Swedish Environmental Protection Agency, which in its report "Information on Sustainable Consumption of Textiles" wants to increase consumer knowledge of the environment and health impact of textiles.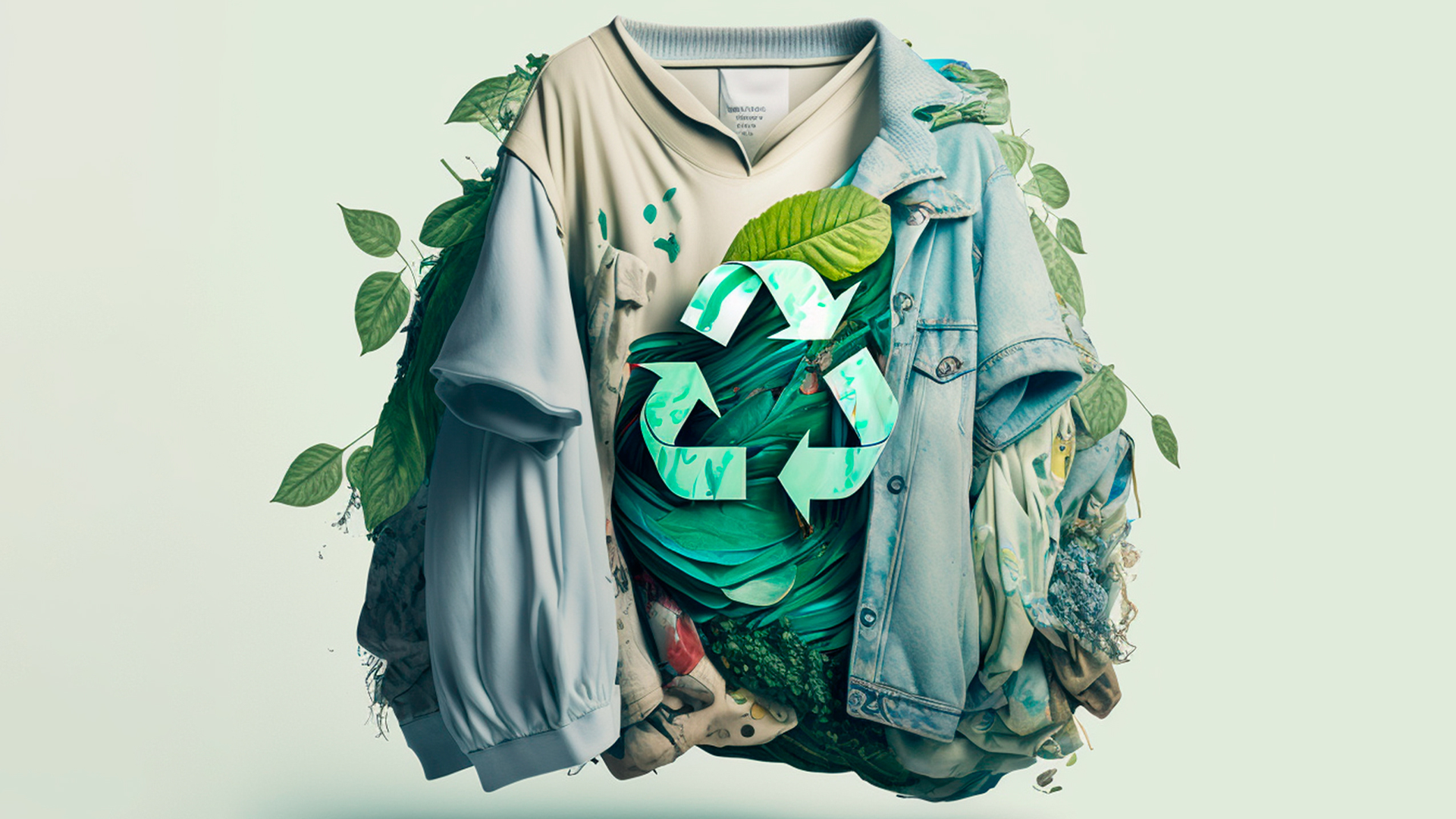 In 2018, the Swedish Environmental Protection Agency was given a government mandate to launch more information campaigns aimed at increasing consumer awareness for a more sustainable consumption of textiles. Together with the Swedish Chemicals Agency and Swedish Consumer Agency, the Textilsmart campaign was launched to raise the Swedes' awareness about the environmental impact of textile consumption.
Yvonne Augustsson is a textile expert at the Environmental Protection Agency. She believes that the largest environmental and health impact occurs at the production stage, which accounts for nearly 80 percent of the climate impact of Swedish textile consumption. This is followed by the use phase, which includes the climate footprint from buying new clothes to washing and drying our clothes. 
"Extending the lifespan of existing garments is the single most important measure to achieve more sustainable clothing consumption. By doubling the lifespan of a garment, climate impact is reduced by about 50%," says Yvonne Augustsson in the Agency's report.
To extend clothing's lifespan, every consumer can make informed choices that contribute to a more sustainable planet. Reusing clothing, opting for second-hand and looking for eco-labelled clothing are some of the measures that increase the sustainability of clothing production. When washing and drying clothes, it is important to follow the washing instructions. Doing so means the risk of clothes coming apart is minimised, and each garment has an increased lifespan and can be reused to a greater extent.
The report highlights that airing dirty clothes can be beneficial in avoiding the energy consumption of washing and drying:
"Of course, dirty or smelly clothes should be washed, but airing them is often enough. In fact, when it comes to clothes made of wool, it is often better to air than to wash because wool contains a natural fat (lanolin) that is self-cleaning and keeps dirt away. Air a garment in damp conditions and it will look as good as new."
In addition to garment quality, sustainable garment care includes saving energy and reducing microplastic emissions. Many of the textiles used today are made of synthetic fibres, which is a form of plastic. Synthetic fabrics such as polyester, polyamide, elastane and acrylic release microplastic particles during wear and tear, which occurs during washing and drying where the garments are pushed against each other and against the drum in the washing machine or dryer. However, the Environmental Protection Agency believes that avoiding synthetic materials is not the solution to the environmental problems associated with textiles. Consumers should follow laundry instructions and choose environmentally-friendly products to reduce the spread of microplastics instead. And use a laundry bag when laundering, which both protects the textile from wear and tear and collects particles that are released from the textile.
A consumer survey was conducted in conjunction with the launch of the Textilsmart campaign. The Swedes' attitude to sustainable textile consumption have changed over time; it was investigated in 2018, with a follow-up in 2020. In the follow-up survey in 2020, the results showed that about 400,000 more Swedes are aware that the greatest environmental and health impact of textile consumption occurs at the production stage. More consumers want to act more sustainably and more say they are making sustainable choices. In other words, there is greater awareness of the problems in the textile industry. This is a positive development to create sustainable development in the long run across the entire value chain, from production to reuse and recycling of textiles. Making conscious choices when drying clothes in order to maintain the strength and longevity of textiles is therefore a step in the right direction for a more sustainable future.