How housing associations can save electricity in the laundry room
This winter, electricity prices have reached record levels. Many of the country's property owners are intensively looking for ways to reduce energy consumption. The laundry room in an apartment building is often a major energy thief, but with the right products and equipment, property owners can save thousands of dollars while contributing to a more sustainable environment.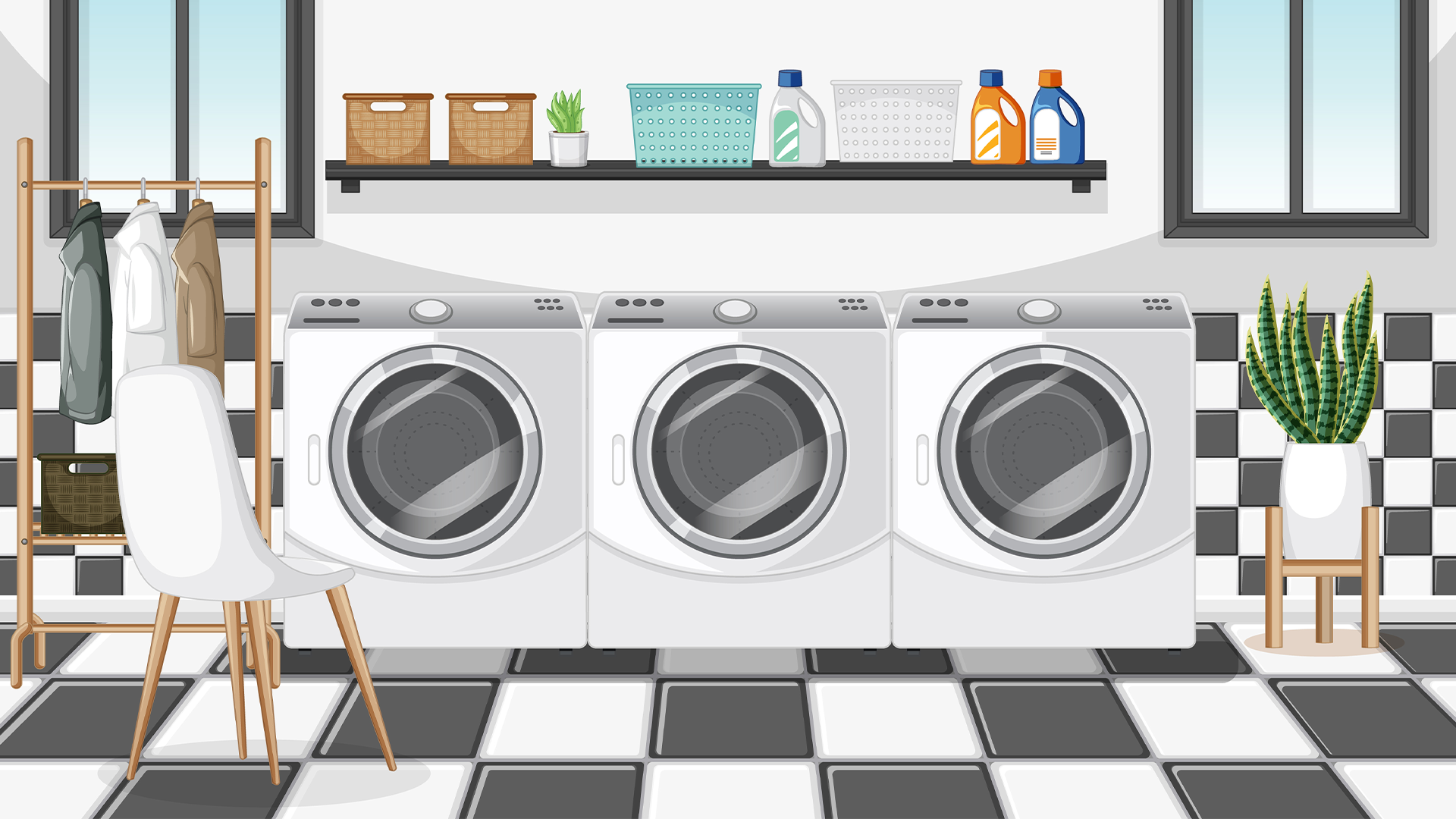 During the cold winter months, more and more property owners have become concerned about energy consumption. This was the opinion of the Swedish Housing Association Centre (SBC), which in an article from December 2022 shared its best savings tips for property owners and housing associations.
"In order to reduce costs in winter, there are some short-term measures that can help. The most important thing, however, is to also look at how to make the association's energy consumption more efficient in the longer term," said David Jost, Head of Project Management and Energy at SBC to the newspaper byggastockholm.se
One of SBC's tips was to make energy-efficient choices for washing machines, drying cabinets and other equipment in the public laundry room. In the laundry rooms, the machines run for much of the day, but it is often clothes drying that accounts for the majority of electricity consumption. By replacing old, energy-consuming drying solutions with new, energy-efficient ones, homeowners can make significant savings. For example, a conventional tumble dryer draws between 2-10 kWh/laundry, compared to Nimo's EcoDryer, which only consumes 1.3 kWh/laundry.  
Thus, with good planning and investment in the right drying products, property owners and housing rights associations can reduce costs and minimise their climate impact.  
Calculation of potential energy savings in the laundry room 
A conventional, older dryer uses on average 2.56 kWh/laundry while a modern heat pump dryer like the Nimo Eco Dryer uses only 1.3 kWh per load of laundry. 
If the electricity price is on average 2 SEK/kWh, the property owner or the housing rights association can save close to 1,000 SEK/week on replacing old dryers.  
Fact box, this is how we calculated:  
A laundry room with a 10-year-old dryer running between 10 and 21 cycles, five days a week. This equates to about seven drying cycles per day, in other words, about 350 dryings per week.  
350 x 2.56 = 896 kWh/week 
896 x SEK 2/kWh = SEK 1,792/week 1,792 x 50 weeks = SEK 89,600 
 
A laundry room with ten Eco Dryer heat pump dryer cabinets 
350 x 1.3 = 455 kWh/week 
455 x SEK 2/kWh = SEK 910/week 
910 x 50 weeks = SEK 45,500 
Savings SEK 44,100/year