Jonna, Production Manager, Dept. 32
She's the installation technician who went all the way to Production Manager. After 16 years at Nimo, 36-year-old Jonna Duell is now responsible for ensuring that the assembly line maintains the right efficiency, quality and punctuality.
"The opportunity to develop is one of the many reasons why I enjoy working at Nimo."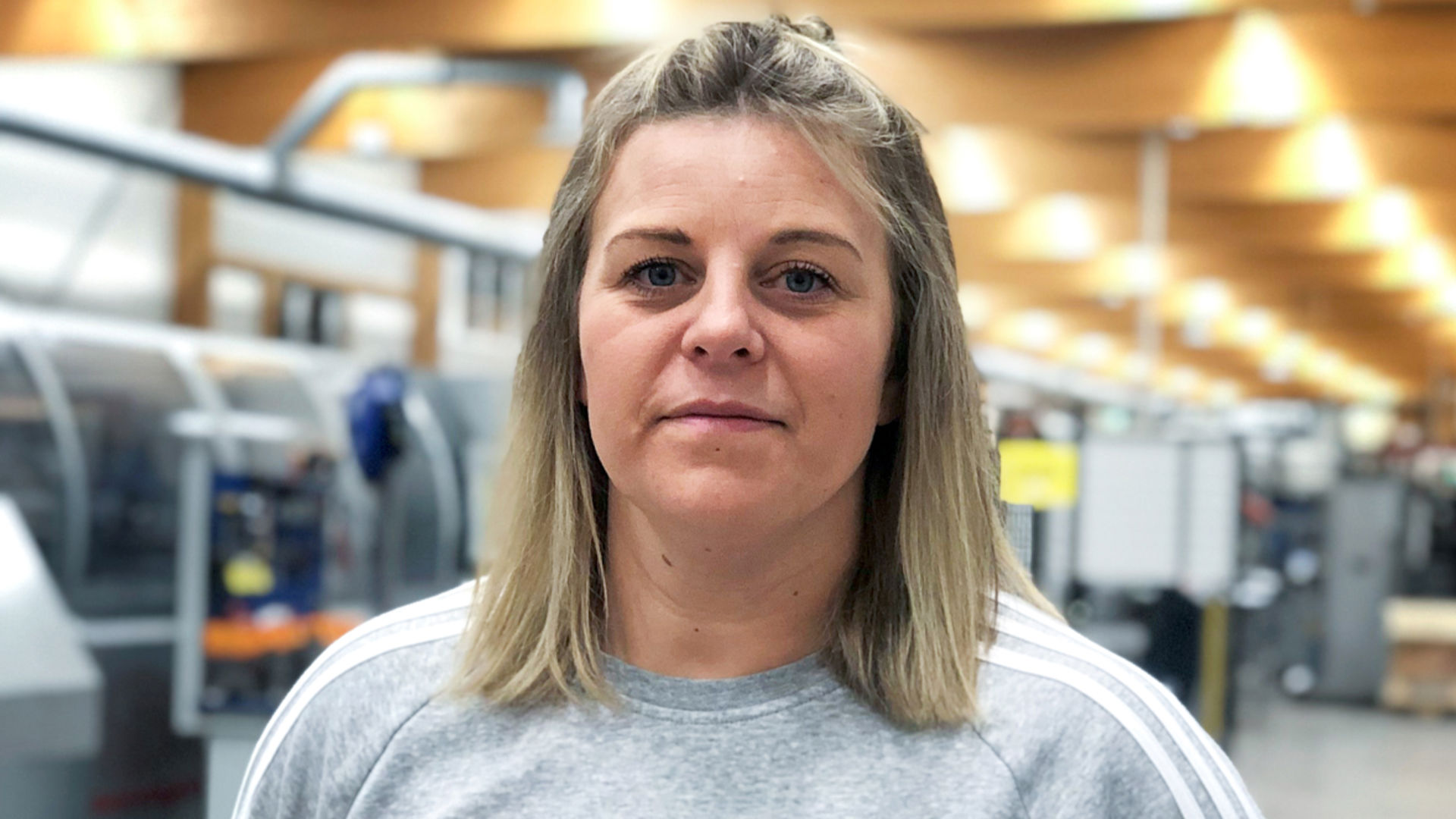 Maybe three minutes, that's about the length of the bike ride from home, past Movallen and the Nimo Paddle Tennis Hall to the factory and my work in central Hova. This is the path 36-year-old Jonna Duell has travelled since 2005, when she stepped into Nimo for the first time. At that stage, she'd been given the opportunity to replace an employee who'd chosen to take a year off.
16 years, several new products and a massive expansion later, Jonna Duell still works at one of the world's largest drying cabinet manufacturers. Now in another part of the building and organisation.
Thanks to her experience from all 6-7 sections of the assembly line as both installation technician and team leader, Jonna received the opportunity in 2016 to take the next step in the company.
"When I was asked to become Production Manager, it was actually just a natural development in my career, really. I'd done everything that could be done on the line and thought it was the right time."
In the role of Production Manager, it's Jonna's task to plan, administer and be available for the daily challenges of the assembly line.
"Much of my job revolves around reporting and having an overview of the line. What works and what can be improved on? At the same time, there's a focus on "soft parts", such as personnel issues with the 25 employees I'm responsible for."
In order to be as up to date as possible, all the company's supervisors start the day with a status meeting at 07h00, in order to gain an overview of possible material shortages, urgent machine measures and staff absences.
"Since the factory has two shifts, the first thing that needs doing is always to get a report from the evening production. Does anything need to be fixed? Were there been any questions left regarding its flow? Or was there a constant flow without any oddities? After that, we can make adjustments to operations, if needed, based on the prevailing conditions."
As one of the employees with the longest experience at the company, Jonna Duell has seen how Nimo has changed with her own eyes.
"The difference is huge, and it's actually a completely different factory from when I started out. It's bigger, more productive and the range has been expanded with completely new products. What's cool is that the company dared to invest in, for example, new machines, new halls and a Heat Pump line, so everyone notices that the company is expanding."
In 2022, Jonna Duell will be celebrating 17 years at the largest company in her hometown. So far, she's planning for more.
"I still have a lot to learn, and there's still opportunities to develop career-wise. Nimo is a good place to work. The combination of happy colleagues who are easy to work with and a distinct leadership makes me happy to stay."

Jonna Duell
Age: 36 years
Resides in: Hova
Title: Production Manager, Assembly 32
Family: Cohabitant, two children