Common myths about drying cabinets, and why they are wrong
There's a myth that drying cabinets are energy-consuming, slow, expensive and take up a lot of space. But it's not true. The problem with myths is that they can be perceived as fact, even though that may be far from the truth. We should be protecting our Swedish invention instead, which, if used correctly, is an eco-friendly household appliance, gentle on clothes and budgets.
"Unfortunately, misconceptions about drying cabinets often cause them to be rejected. That's a shame because the technology is actually a very versatile, energy-efficient and gentle way to dry clothes," says Maria Falk-Jonsson, Nordic Key Account Manager at Nimo.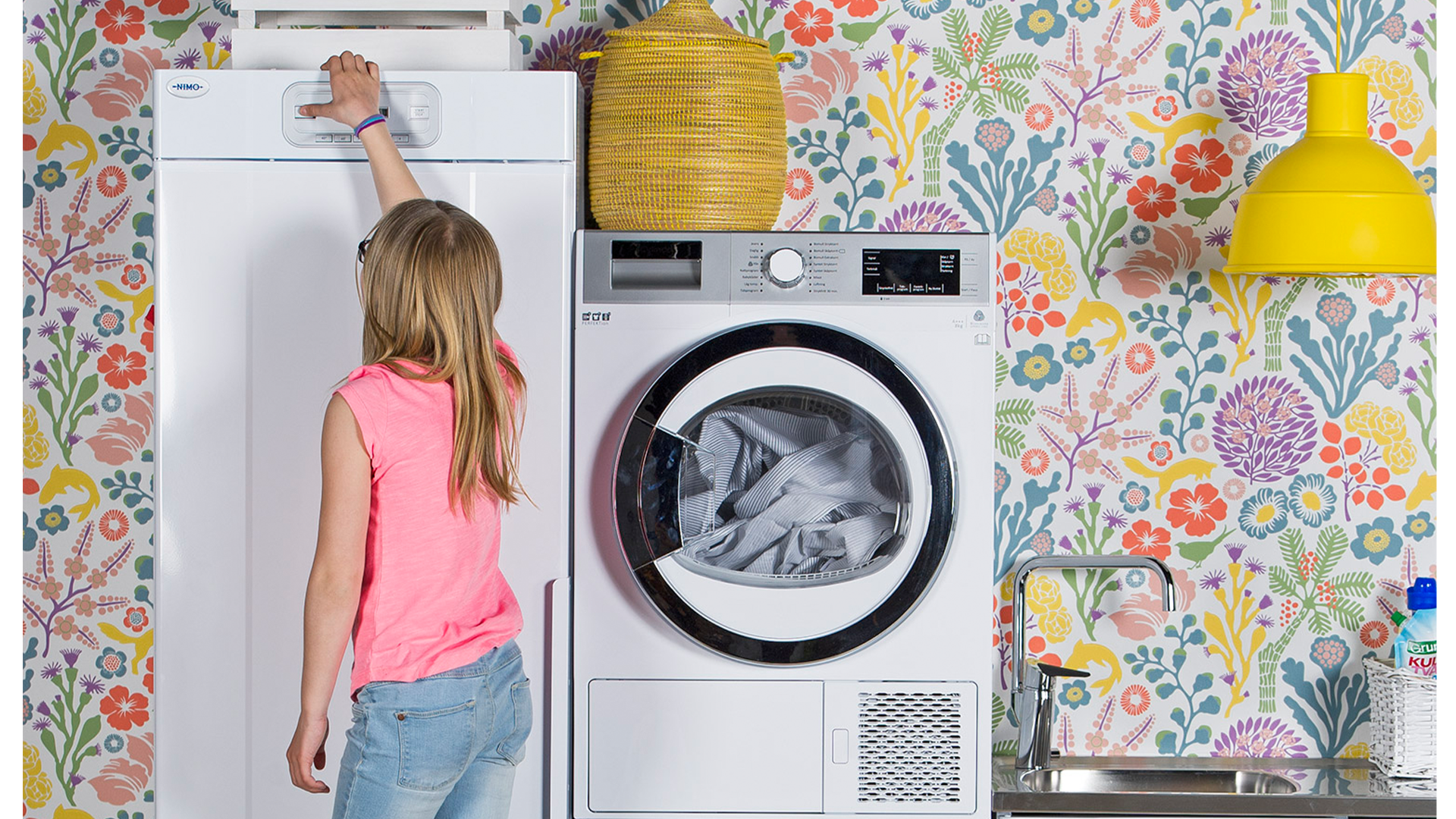 Modern drying cabinets are energy-smart everyday heroes
The fact that many people are wary of drying cabinets is often due to outdated beliefs. That may be due to our experiences in school, when drying cabinets were noisy, steamy and stuffed with coats on a rainy autumn day. However, much has happened in the development of drying cabinets since. They are now considerably quieter, more efficient and switch off when clothes are dry. A modern drying cabinet is a quiet and effective everyday hero that is gentle on textiles.
Gentle and flexible drying with minimal energy consumption
Drying cabinets are energy-efficient and cost-effective. A regular tumble dryer uses 2 to 10 kWh per drying session. Compare that to a modern heat pump drying cabinet like the Nimo Eco Dryer, with a consumption of only 1.3 kWh per drying cabinet cycle. Clothes dry just as quickly as in a tumble dryer, while users can determine the time of the drying process themselves. If you want to be really energy efficient, simply run the drying cabinet for a short time and then leave the door open for the clothes to dry naturally.
All textiles can be dried in a drying cabinet
All clothes can be dried in a drying cabinet, even your finest wool seater. Hanging clothes is the most gentle drying method to prolong their life and fit. In some cases, you may not even need to wash your clothing or pair of shoes. All you need to so is brush away the dirt and let the drying cabinet take care of the rest.
Not only can all clothes be dried, a drying cabinet can also accommodate large amounts of laundry, saving space. A drying cabinet occupying less than half a square metre of floor space can accommodate a full 16 metres of laundry on smart drying cabinet settings. Not bad for a drying cabinet that, according to myth, is perceived as outdated.
A sustainable investment that pays off
Finally, what about the issue of drying cabinets being more expensive than other drying methods? Nimo sells a wide choice of drying cabinet models to suit different budgets. Everything from the classic drying cabinet to the latest ECO Dryer 2.0 HP, by far the most efficient, quiet and energy-efficient drying cabinet on the market. Investing in a drying cabinet with the latest, most energy-efficient technology is a long-term, sustainable and smart way to save energy and money.
Whichever cabinet you choose, we're confident that we'll be one step closer to destroying the myths about drying cabinets once and for all.
Read more about Nimo products here