NIMO launches anew brand
Sweden's leading drying cabinet manufacturer NIMO is investing in a new brand platform and graphic profile, while launching a new website to support the continued digitalisation of customer dialogue.
"Our sights are set on international growth, and we need to communicate what we believe in and be more digitally accessible to our customers. The drying cabinet itself is the result of a sustainable way of thinking about textile care, and with the new brand platform we're making the Nordic heritage clearer," says Karin Kruse, CEO of NIMO.
Nimo is launching a new brand platform and a new website, an investment that will both distinguish the business in Sweden and internationally. It's also a way to lead the business forward when every division, from purchasing and production to sales and customer support, has to communicate the same values.
"NIMO's brand is the most important distinctive feature of our company. It reflects the values that underpin everything we do, such as thinking long-term and developing for the future, that we're reliable and invest in being able to rethink things."
The foundation of the brand ties together the Nordic artistic idiom with values such as safety, care and sustainability. Every division needs to promote NIMO, the sustainable company that takes care of the environment as well as the textiles.
"The external characteristics of the brand have been formulated in three words: Calm, Caring, Nordic. The brand's constituent elements should be perceived as uniform, they should inspire and lead development forward, both internally and externally. It's also important that we continue to be a safe and reliable brand that exudes honesty."
The logo has been adapted, and the previously iconic arrow has now been completely removed, which thoroughly simplify visibility, both for our products and in other communications.
"We're hoping that the transition to the new graphic identity, with a new logo, is completed in full by the turn of the year 2022/2023. The plan is for some things to take place straight away and until the summer, after which the final parts will be ready during the third quarter."
The new website, which is built on Optimizely CMS with applications from Microsoft Azure, has several integrations with, among other things, our product information system and our business system, which simplifies and automates flows. For example, it enables data about products to be retrieved directly from the business system and published on the website, which means that, in future, information only needs to be updated in one place.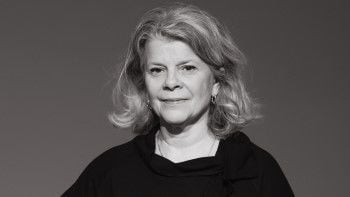 Karin Kruse, CEO

"We've laid the foundation now for future digital initiatives, such as a customer portal. We'll experience improvements in our information flow from the onset, and in the next step we'll further develop Customer Support, CRM and our business system."
"NIMO is becoming a global company more and more, in regards to direct sales and as an OEM supplier. The relationship we have with our end customers and being able to provide faster service is crucial to our continued growth. That's why we're going to continue investing in both our brand and in digitising the business," says Karin Kruse, CEO at NIMO.
The working group for the brand and website, among others:
Jon Skoglund, Digital Art Director, Ninetech
Staffan Carnlöf, Digital Art Director & UI Designer, Ninetech
Marie Brunzell, Marketing Communicator, Ninetech
Robert Hedell, Project Manager, Ninetech