Best in Test Dryers 2023 - Nimo in 1st and 2nd place on test.se
A good dryer should be able to dry clothes quickly while being energy-efficient. The Nimo's Sensor Dryer 1700 and Eco Dryer 2.0 HP have the features required to take first and second place respectively when Test.se compared dryers.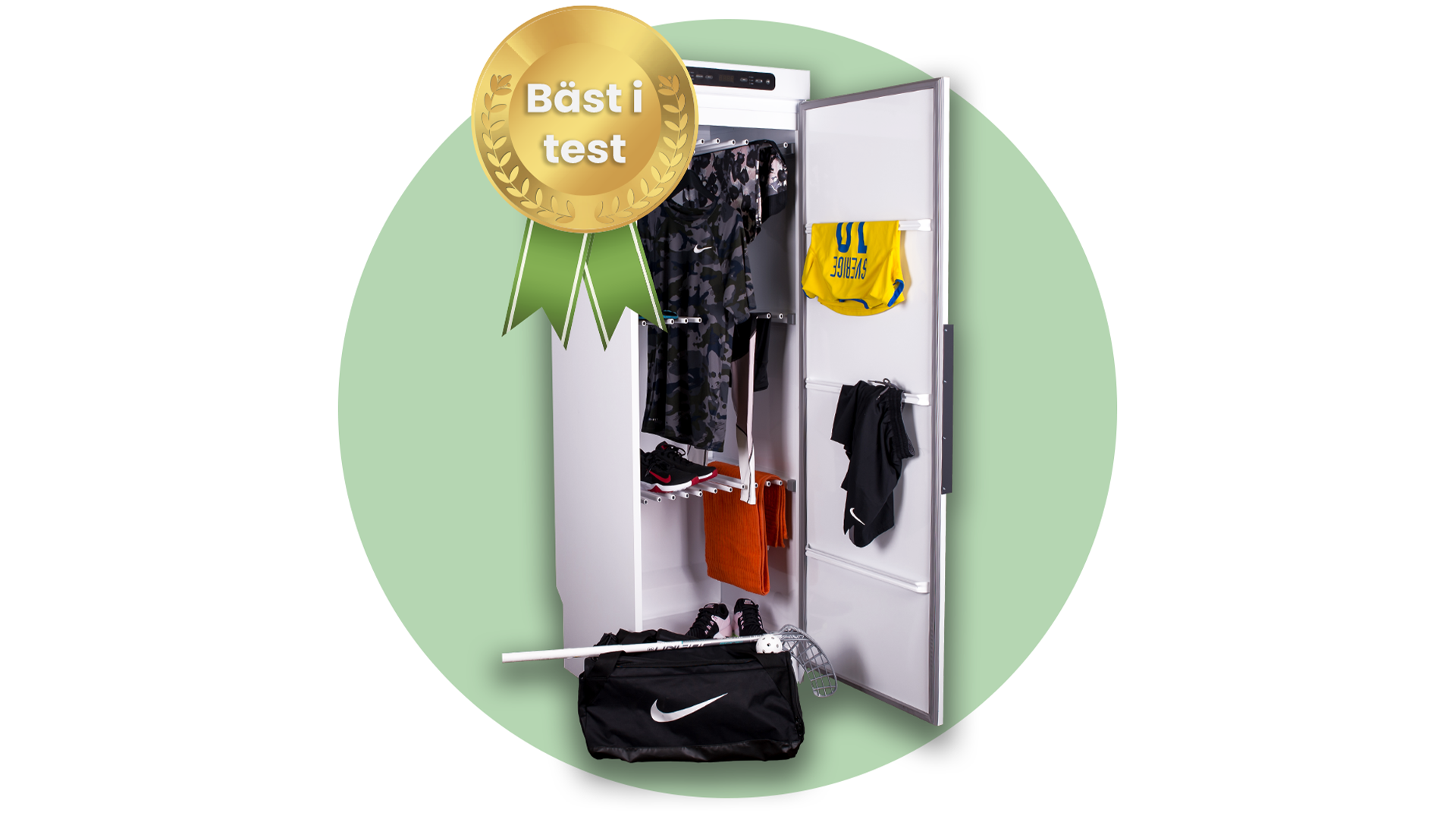 The winner of Best in Test dryer 2023 was Nimo's gentle everyday hero, the Sensor Dryer 1700, which was described as "a robust dryer with sensor technology and low energy consumption".
The Sensor Dryer 1700 can dry clothes and other textiles quickly and efficiently with a capacity of up to 6 kg. With a hanging length of 16 metres, there's plenty of room for everything from wet outerwear to freshly-washed and delicate garments. In addition, Nimo offers several smart accessories for dryers, such as shoe racks, door and glove hangers.
In the Best Premium category, the Eco Dryer 2.0 HP took first place and was described as "an energy-efficient dryer with a high capacity".
This dryer ranks top in terms of efficiency and lowest energy consumption. It is also unusually quiet, with a noise level of only 52 dB. Thanks to the energy-efficient heat pump technology, no exhaust ventilation is required, so the dryer can be placed anywhere in the home. When you buy the Eco Dryer 2.0 HP, the smartest dryer of the future, the accessories hanger and shoe rack are included.
"We are always delighted when our dryers, which we develop and manufacture here in Hova, take a podium place. It's further proof that users really appreciate our constant efforts to develop our products, in terms of quality, efficiency, sustainability and energy efficiency," says Tobias Strålman, Head of Design & Innovation at Nimo.